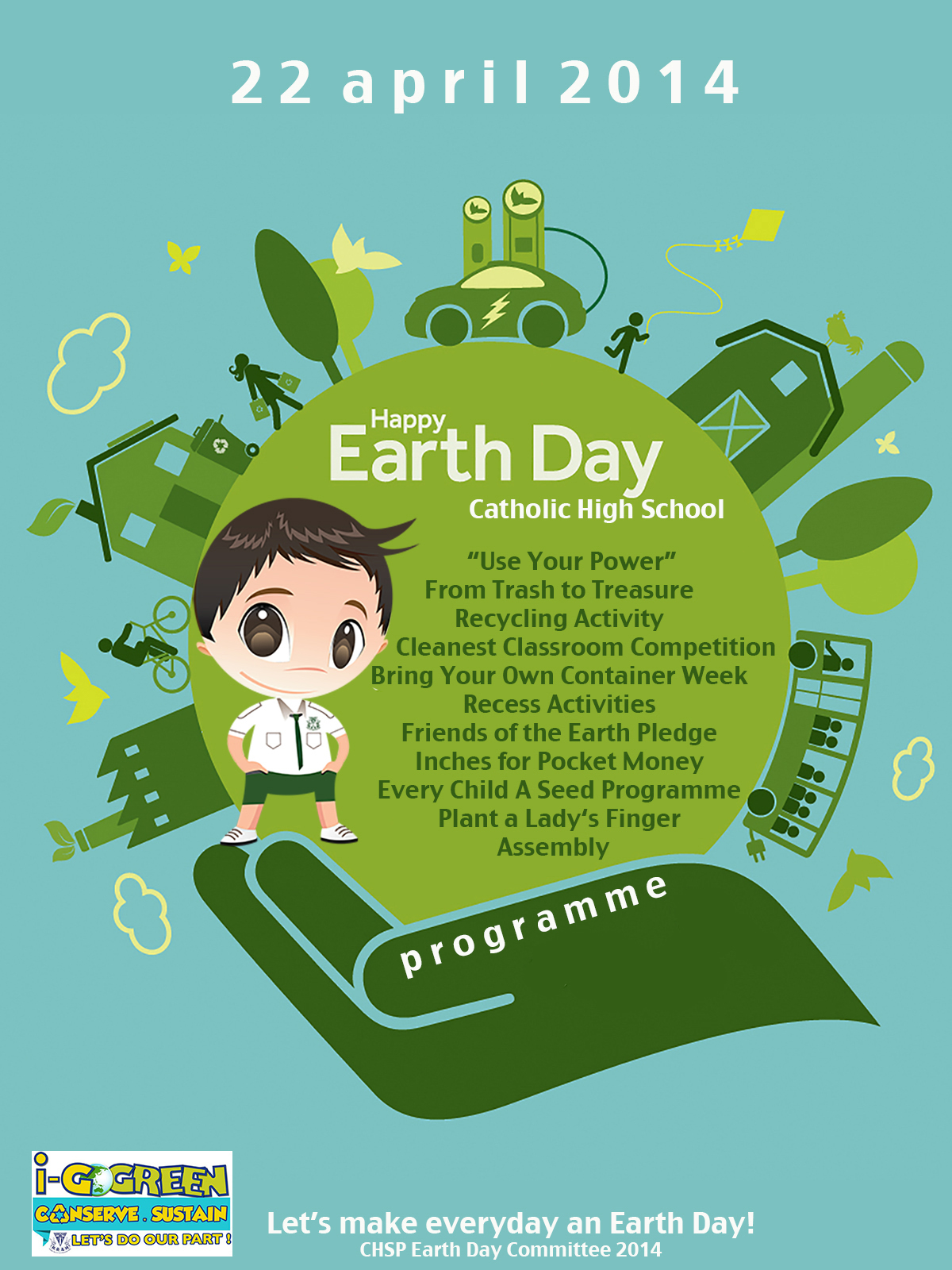 Dear parents & pupils,
Earth Day (22 April) has been celebrated every year since 1970, and almost 40 years later, its purpose remains the same: To encourage social and political action by drawing attention to the cause. Every year, around the world, the damaged state of the environment comes to the forefront.
In CHSP, to commemorate this day, we have prepare a series of activities to bring greater awareness about the environment to the pupils.
Please refer to the attached poster and power point slides for more information for the CHSP Earth Day Programme.
Please click here for the power point slides.