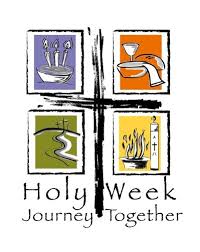 WHAT'S HAPPENING ?
The Season of Lent is coming to an end.
Come Monday, the Church celebrates Holy Week – a week that recalls the salvific events accomplished by Christ from the last days of his earthly life until his glorious Resurrection.
Here are some of the events happening that allows you to celebrate this big feast with us:
Monday 30/3/15
Rosary craft session in the canteen to teach the art of making rosaries with twine strings. You are encouraged to make one for yourself as a tool for helping you pray!
Wednesday 1/4/15
Wednesday of Holy Week mass is on 8 April 7.15am at the Primary School Chapel.
Monday thru Wednesday
Mystery EASTER card Game!
Cards relating to Easter will be distributed at the CANTEEN! There are 2 different ones every day. Collect all 7 of these and redeem them for mystery prize at the Easter Fair on April 9!
Maundy Thursday
We celebrate the Paschal Triduum of Thursday, Friday & Saturday with some of the P5 & 6 Catholic students as they go on their "Prayer Walk" on Maundy Thursday evening. Together, we will be praying and reflecting on the Stations of the Cross and participating in the Liturgy of the Mass of the Lord's Supper at the Church of the Holy Spirit. Let us keep vigil with the Lord in prayer until His glorious Resurrection!!
In prayer we will keep vigil with Jesus until "Great Sunday" !