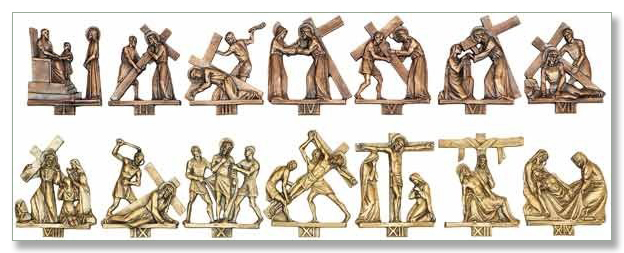 Stations are places where people wait while they are going from one place to another. Stations are also places where people take time to think about Jesus as he sacrificed his life for us. The Stations of the Cross show us how much Jesus loved us.
We begin the Season of Lent once again … a time for our family and us to walk with Jesus in our journey – and contemplate the Passion of Christ. Time for us to exercise one of the three disciplines during Lent – prayer – as we pray the Stations of the Cross.
Do join us on these Fridays to pray the Stations of the Cross with your children on:
12, 19, 26 Feb, 4 & 11 March
At the Primary School Chapel
7.15-7.45am
All are welcomed!