Our major Open House will be held on 26 May 2018, from 8.30am to 1.00pm.
You can register for our 26 May Open House at the following link: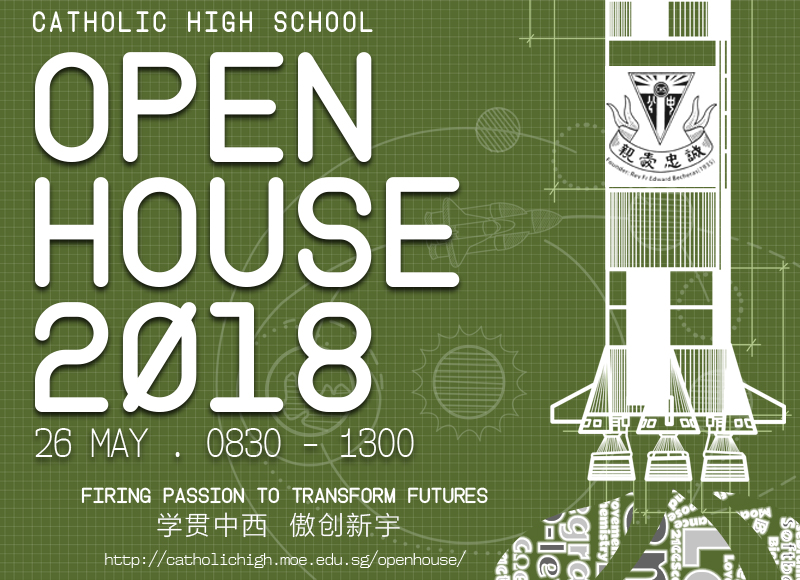 Please click on the following link to access the PDF for the (1) Programme Sheet and (2) Directions and Parking:
---
There will be other outreach channels, e.g.
Email address  (chs@moe.edu.sg) to answer your queries;
Online information (For example, the links shown below under "Quick Links to Learn More about CHS (Secondary Section)" );
Our Prospectuses;
Physical information booths at our General Office during the period when PSLE results are to be released;
And others that we will announce here over time.