Overview and Purpose
Cyber Wellness (CW) in Character and Citizenship Education (CCE) focuses on the well-being of our pupils as they navigate cyberspace. Our curriculum aims to equip pupils with the knowledge and skills to harness the power of ICT for positive purposes, maintain a positive presence in cyberspace and be safe and responsible users of ICT.
Approach and Learning Experience
Our approach to CW is guided by the CW Principles by the Ministry of Education:
The three principles, 'Respect for Self and Others', 'Safe and Responsible Use' and 'Positive Peer Influence' when adhered to will anchor a child's well-being in cyberspace as he will then be able to make careful and well-considered decisions.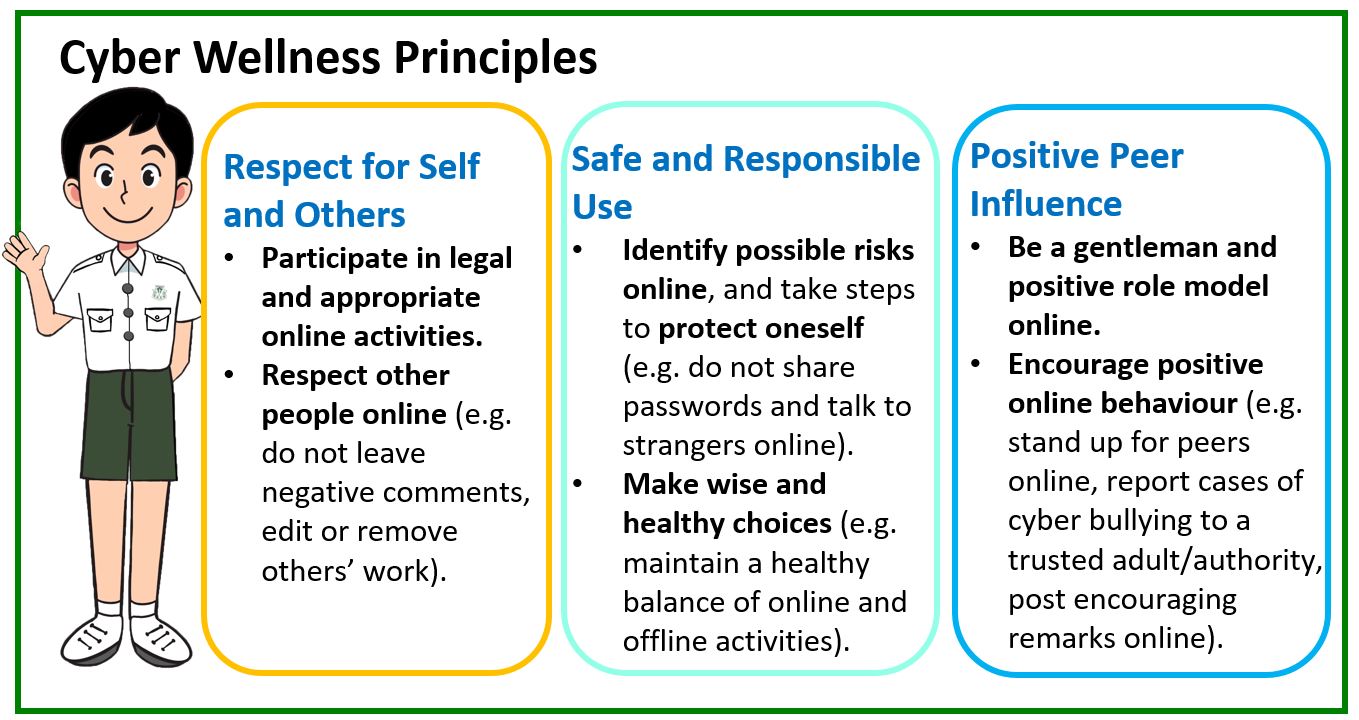 CW Education at Catholic High School is delivered across various learning platforms:
CW lessons via Form Teacher Guidance Period (FTGP);
School-wide programmes (e.g. CW assembly talks, CW morning sharing, Peer Support Leaders' CW Workshop and CW activities); and
CW topics that are included in subjects such as English and Mother Tongue Languages.
CW curriculum at a glance:
Topics
Learning Points
Cyber use
Maintaining a healthy balance of online and offline activities
Cyber identity
Developing a healthy online identity
Appropriate online expression
Cyber relationships
Netiquette
Cyber bullying
Developing safe, respectful and meaningful online relationships
Cyber Citizenship
Understanding the cyber world
Handling online content and behaviour
Having a positive presence in the cyber community
Cyber Ethics
Creating and sharing of online content in a responsible manner
Respecting copyright
Support at Home
To promote Cyber Wellness at home, parents are encouraged to do the following: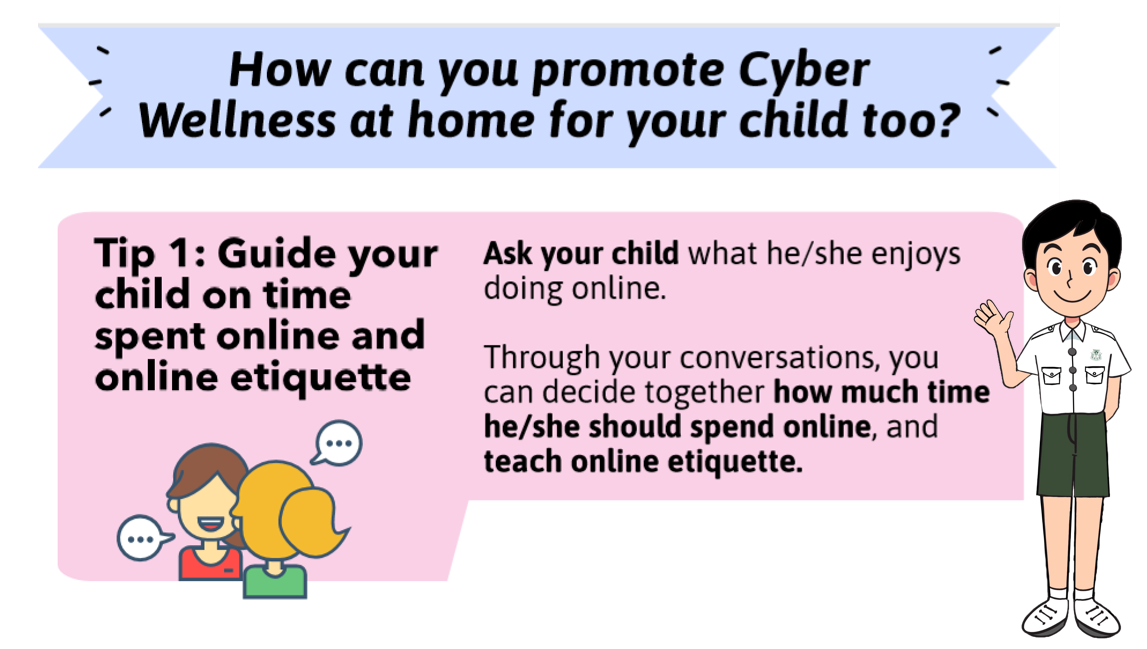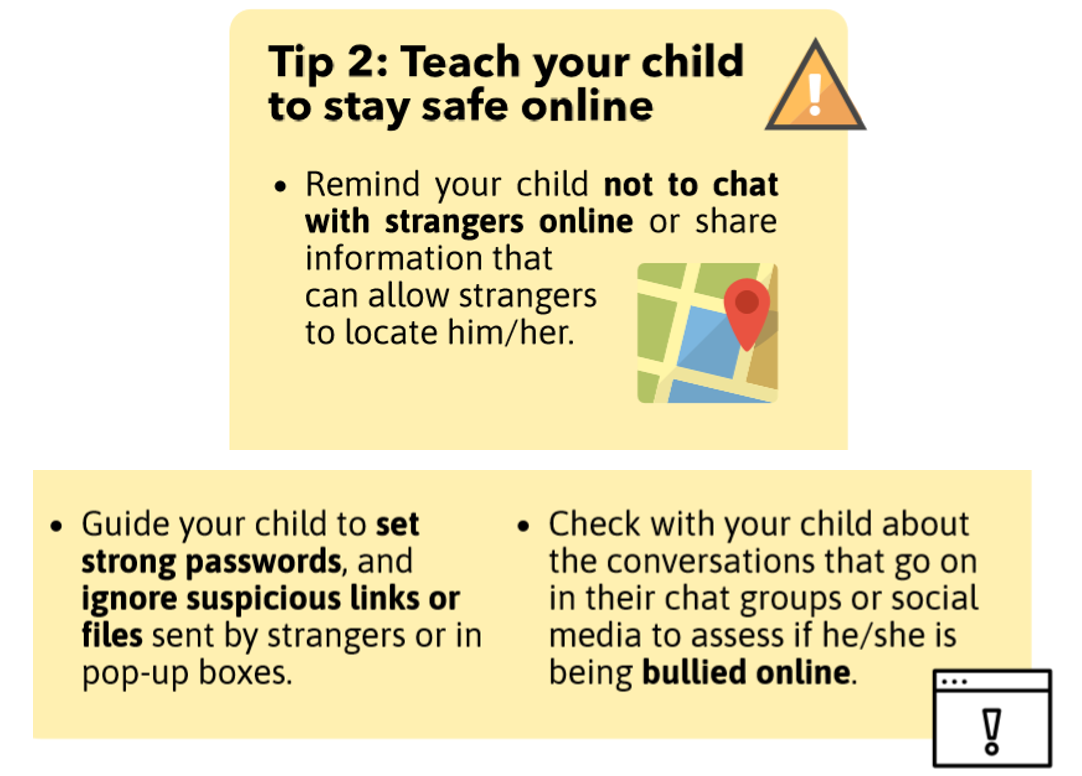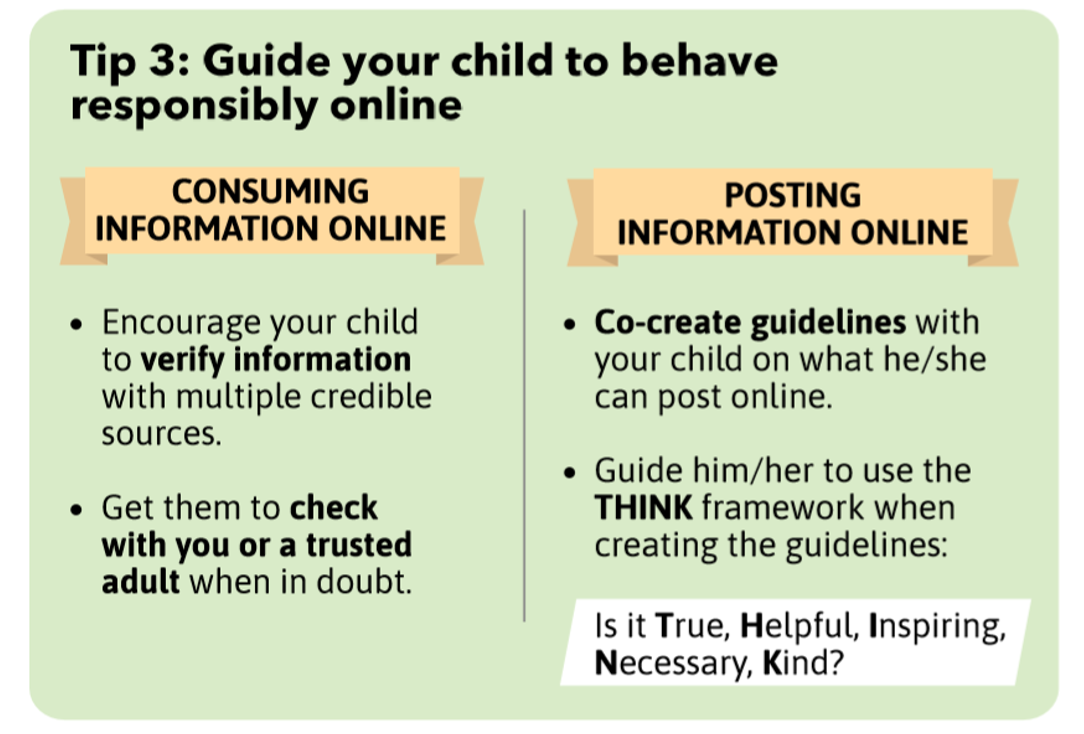 Information taken from MOE Parent Kit, Cyber Wellness for Your Child.
CW Resources
From MOE
From external agencies
Source: https://www.moe.gov.sg/education-in-sg/our-programmes/cyber-wellness